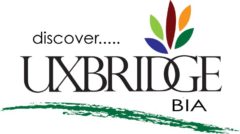 Lucy Maud Montgomery Trail 2022
Opportunities for BIA member businesses to take part in the Lucy Maud Montgomery Trail, part of the Anne and Maud Experience.
Confirm you interest by May 9th, 2022 - Season Launch Day June 5th, 2022
Do you have a themed experience you could offer to welcome fans of Lucy Maud Montgomery and her Anne and Emily stories? Perhaps a menu item or drink that could be featured, or an in-store experience or product that has relevance to Lucy Maud Montgomery and/or her stories?
Uxbridge area businesses are invited to participate in the Lucy Maud Montgomery Trail being promoted as part of the Anne and Maud Experience this year. The Lucy Maud Montgomery Trail is a self-guided tour that takes visitors to historic sites in the Leaskdale, Zephyr, and Uxbridge areas with a podcast story of Lucy Maud Montgomery's life while she lived in this area from 1911-1926. We are inviting local businesses/organizations to participate as detours along the journey.
This project is a partnership with Pickering Museum, Central Counties Tourism, Durham Tourism, Leaskdale Manse National Historic Site, the Thomas Foster Memorial, the Uxbridge Historical Centre and other Uxbridge historical sites and businesses.
If you would like to learn more about this opportunity or to confirm your interest, please email Lisa at Tourism@Uxbridge.ca or call 905-852-0400 by May 9th, 2022.
---
Copyright (C) 2022 Uxbridge BIA (Business Improvement Area). All rights reserved.
Contact Us