The Region of Durham and the Township of Uxbridge are celebrating Bike Month in June. Bike Month is a time to celebrate cycling, swap your car rides for bike rides, pick up a new hobby, and to have fun.
Various activities are offered this month to encourage residents to get on their bikes. The Region of Durham has created a series of exciting and informative cycling activities including taking the Bike Month Pledge, entering a Region-wide Cycling Contest and more. If you take the Bike Month pledge, you become automatically entered for a chance to win various prizes! For more information on Bike Month registration and more, visit durham.ca/BikeMonth.
The Township of Uxbridge Active Transportation Committee is also encouraging residents to get out on their bikes. Uxbridge Bike Month Bingo is available for download from the Township website. The Bingo card features 25 squares of bike-related and cycling activities. To be entered to win a prize complete a line of 5 squares in any direction and submit up to 5 photos showing your participation in the different bingo square activities from your completed row. Photo submissions can be emailed to info@uxbridge.ca with "Bike Month Bingo" in the subject line. Participants must 17 years of age or younger and have until June 30th to complete their submissions. No registration is required. No purchase is necessary to enter the contest.
Good luck and safe cycling!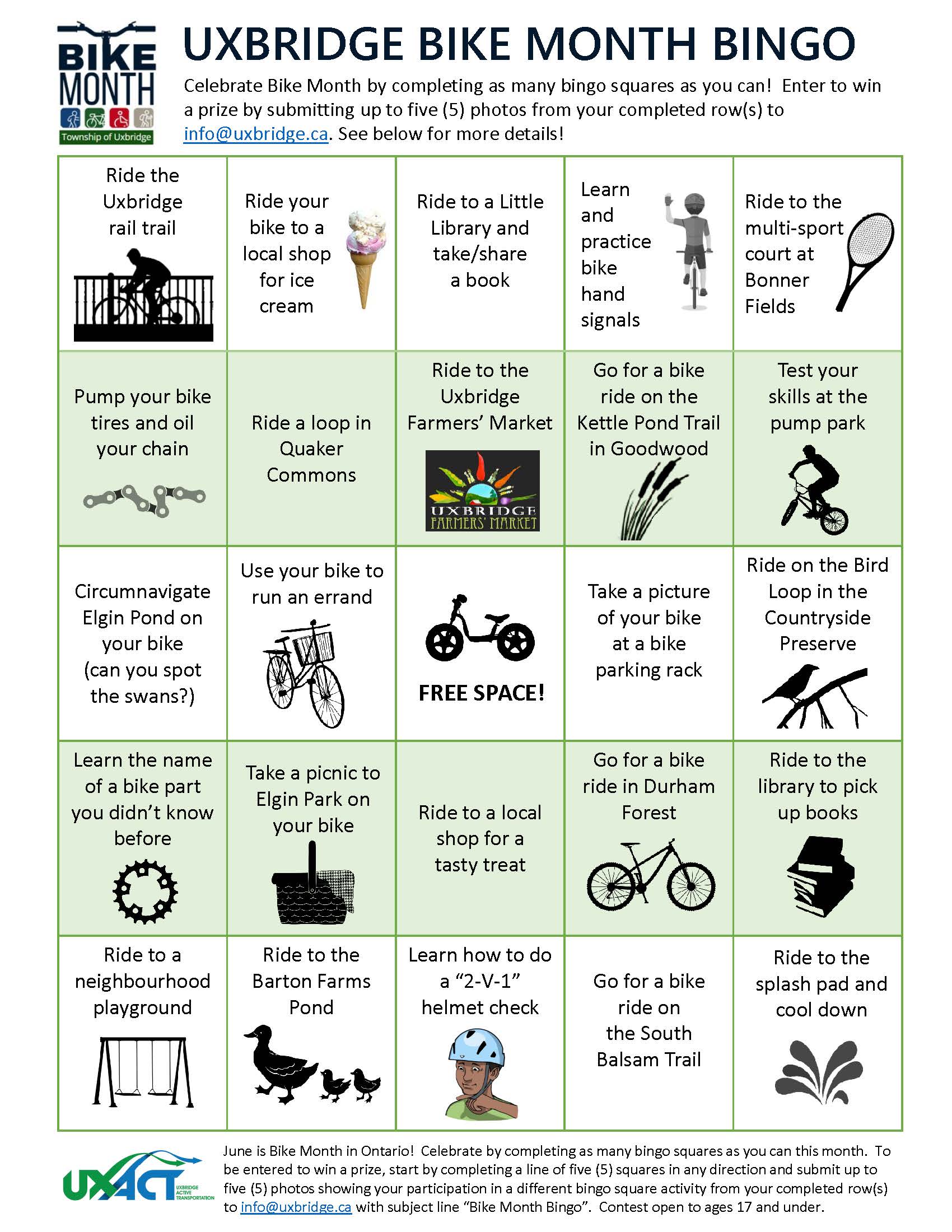 Contact Us