Registration for all fall programming is now open!
For recreation and Uxpool programs, please register through ActiveNet at https://anc.ca.apm.activecommunities.com/townshipofuxbridge/home?onlineSiteId=0&from_original_cui=true.
To register for Library programs, please visit their website at https://uxlib.com/.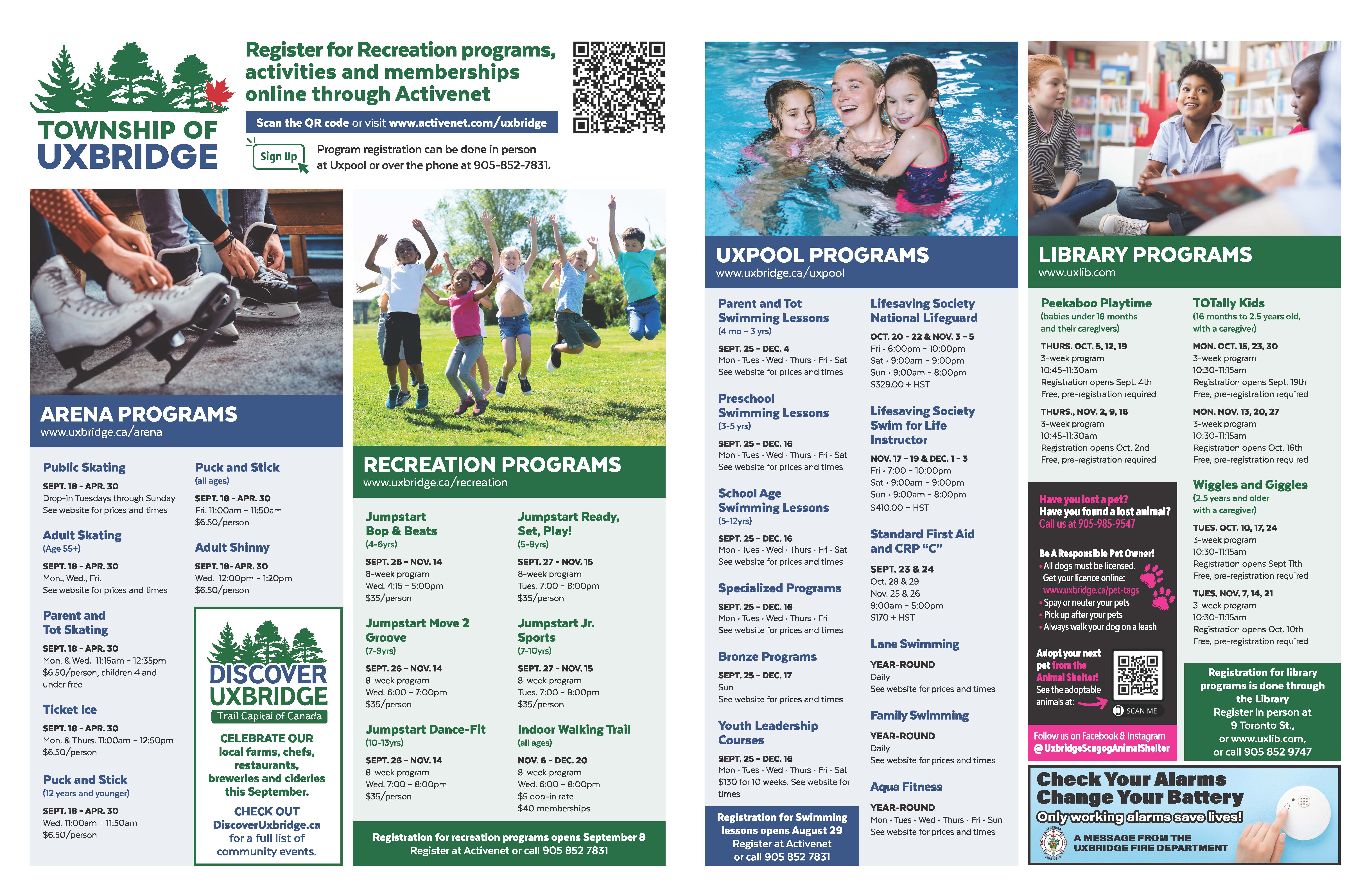 For a physical copy of the fall programming guide, please visit https://uxbridgedaily.com/you-are-here/ for more information on where to get a copy.
Contact Us