On December 2, 2020 the Local Planning Appeal Tribunal will hold a Case Management Conference to consider appeals of applications for Regional Official Plan Amendment and Zoning By-law Amendment dating back to 1987 for the property municipally known as 123 Regional Highway 47 and legally described as Part of Lots 12, 13 and 14, Concession 1, Township of Uxbridge ("Subject Property"), Region of Durham. The appeals have been assigned LPAT Case No.: PL150909.
Through the applications and appeals, the appellant proposes to facilitate the development of the Subject Property as an industrial subdivision.
Although the Subject Property is located within the Oak Ridges Moraine Conservation Plan ("ORMCP") area, due to the age of the applications that are before the Tribunal the transitional provisions of the Oak Ridges Moraine Conservation Act apply. These transitional provisions limit the scope of the ORMCP policies and would permit the proposed uses of the property as an industrial subdivision. Any such use would nevertheless be required to comply with the key environmental protection policies of the ORMCP including policies that support connectivity, protect key natural heritage and hydrological features, and limit the use of certain types of potentially harmful servicing and stormwater management infrastructure.
For more information please contact Ben Bath, the Tribunal case coordinator assigned to the file at (437) 238-9862 or Ben.Bath@ontario.ca.
Debbie Leroux
Director of Legislative Services/Clerk
Key Map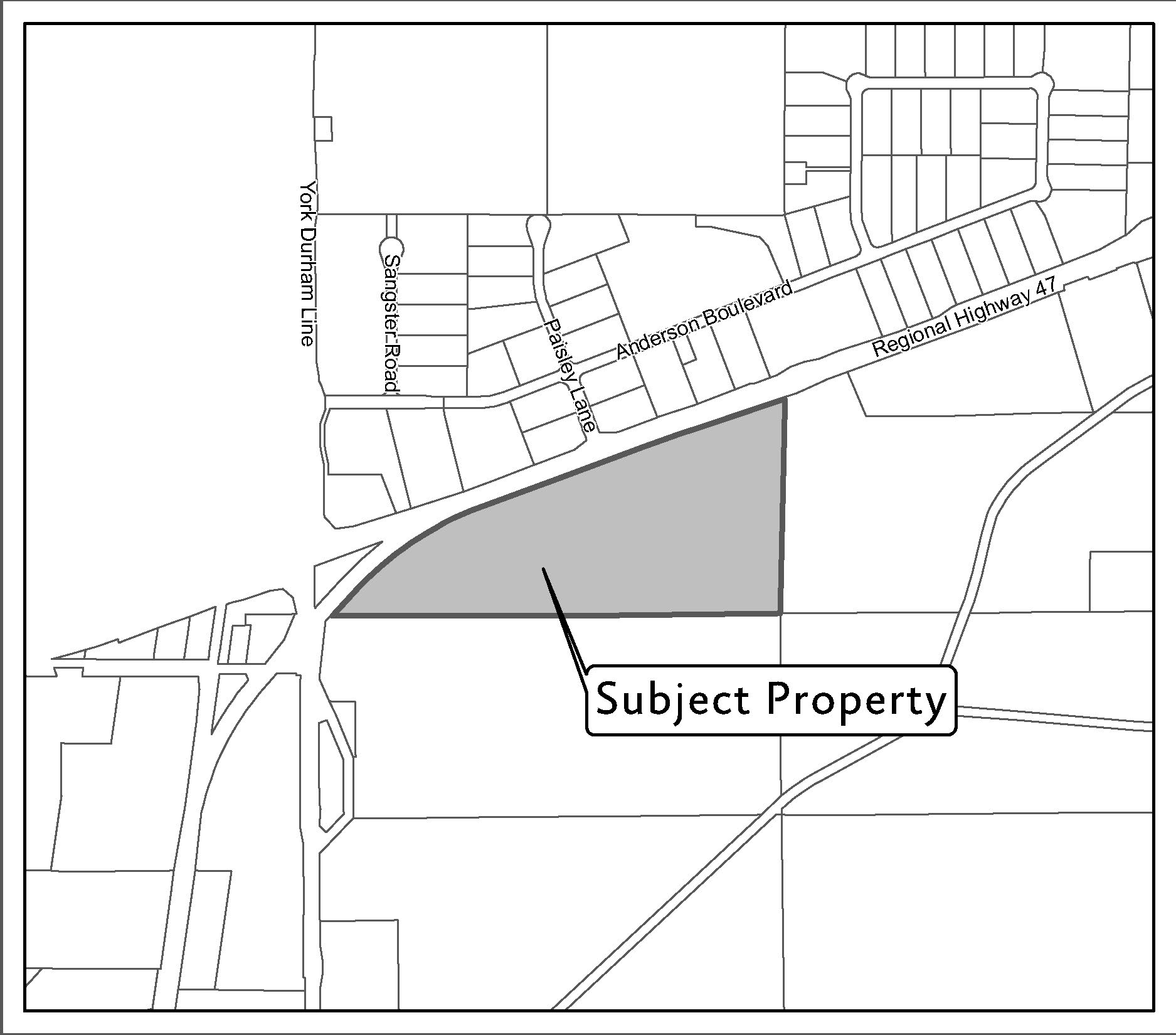 Contact Us