On a gorgeous fall evening, a large contingent of volunteers came together to plant four large evergreen trees at the Off-leash Dog Park. The trees, donated by Uxbridge Nurseries, were installed to provide a wind block as they mature. Two additional large elm trees were donated by Uxbridge Tree Service.
The event was organized by the Off-Leash Dog Park Committee who advocated for additional trees to break the strong wind which is frequently present at the site. The Township Trails Committee volunteers supported the event by providing horticultural advice and tree planting and care advice. A large number of volunteers from the 1st Uxbridge Scout group worked hard to plant the trees, stake and mulch them.
The Off-leash Dog Park committee is accepting donations for further improvements to the park.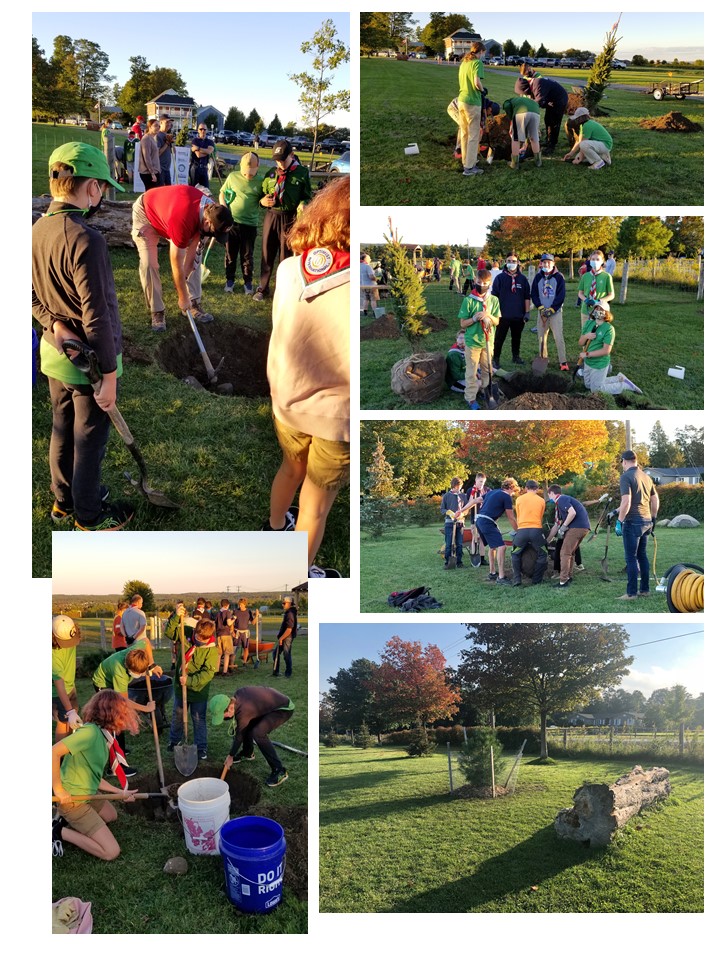 Contact Us