Posted on Wednesday, May 11, 2022 02:33 PM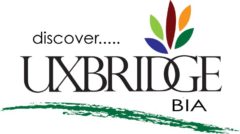 January 2022 Newsletter
Ah, 2022.

The term 'unprecedented times' has been almost the motto. Call it optimism, call it fire, but I still remain optimistic that we together can weather this latest storm and welcome more normal times in the future.

Staffing, financial relief, provincial limitations and added costs and procedures we all wrestle with daily. Kindness, understanding and support however still remain. Let us lead by example! Let your feets hit our streets and let's make a promise to...
Posted on Friday, May 06, 2022 10:39 AM
As part of an annual Regional project to gather employment statistics and build a stronger local economy, businesses in Durham Region should expect a knock on their door this spring/summer. The Regional Municipality of Durham, Planning and Economic Development Department, is conducting its eleventh Business Count to gather information from local businesses about their operations.
Between May and August, Business Count surveyors will be visiting all business establishments in the Region to collect...
Contact Us