The BIA Board consists of local business owners from within the BIA zone, along with two members of Council representing the wards within the BIA boundaries. It's board of directors work to provide a supportive environment and positive atmosphere for business owners, residents and visitors, making the community an ideal place for shopping, dining, and entertainment, as well as financial and professional services.
The 2018-2022 BIA Board consists of:
Christina Curry - Chair (Keith's Flower Shop)
Christina Curry, a long-time resident of rural Sunderland and proprietress of Keith's Flower Shop, has a background in account management and creative writing. Christina brings many facets of her past lives to the BIA Board, and hopes to inspire greater involvement, extend lines of communication and serve all BIA members fairly. She eagerly promotes 'shop local' as a lifestyle in the Uxbridge and surrounding communities.
Vice-Chair - role is currently open
Trish Bush, Director (FIG Market and Cafe)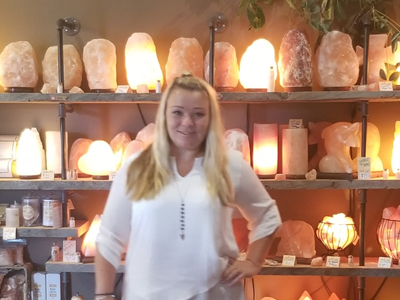 Valerie Little, Director (Holistic Salt Therapy and Cave)
Valerie Little is the owner of Holistic Salt Therapy and Cave in downtown Uxbridge. Her background is office administration and healthcare, having worked within the community for 13 years supporting individuals with mental health - an endeavour she loves to follow at any opportunity.
In her spare time she helps out with charity work, enjoys being out in nature, watching football and spending time with family and friends.
Stuart Mulcahy, Director (Zehrs)
Stuart Mulcahy is a long time resident of this beautiful town and has been serving the community at Zehrs, the local grocery store for 31 years. Stuart, as one of the management team at Zehrs, is very active with local charities and community events and is now a member on the BIA. When not at work Stuart enjoys time with his family, traveling the world and his newest hobby, growing vegetable gardens.
Sameer Remtulla, Director - Pharmasave
Sameer Remtulla, also known as Sam, is a pharmacist and the owner of Uxbridge Pharmasave, located downtown in the medical centre. As an independent business owner, Sam realizes the value of community and takes pride in being a part of it. He regularly supports local fundraising efforts, community events, and acts as a drop off location for the Uxbridge Food Bank. In his personal time, he enjoys spending time with his family and friends, playing sports, and watching the Blue Jays.
Willie Popp - Deputy Mayor, Ward 4 Councillor
Willie was elected to Council in 2018 and has demonstrated his commitment to the community with his representation on 11 Committees of Council including the BIA. As Ward 4 Councillor, Willie represents the businesses on the south side of Brock Street from the west side of Main Street to Victoria Street, and south on Toronto Street. Willie has 25 years of gold standard customer service experience and his approach to the business of the BIA is through the eyes of business owners and their patrons.
Todd Snooks - Ward 5 Councillor
Todd was first elected to council in 2018 and is enjoying being one of the council representatives on the BIA. As Ward 5 Councillor, BIA businesses within the ward include those on the north side of Brock Street from the west side of Main Street to Victoria Street. It has been a privilege to be on the BIA and work with so many outstanding business owners and to encourage residents to shop, dine and do their business dealings locally.
Julia Shipcott - BIA Membership Services Coordinator,
Township of Uxbridge Administration
Julia shares her time between the Clerk's Department of the Township of Uxbridge and the Uxbridge BIA. When not assisting residents and businesses with marketing and communications of programs and services available throughout Uxbridge and Durham Region, she enjoys an active outdoors lifestyle of canoeing, gardening, art and design.
Contact Us