Welcome to the Trail Capital of Canada!
The Township of Uxbridge has over 300 kilometers of trails running through historic villages, rural forested lands, streams, wetlands and meadows. An overview of the Uxbridge Town Trails is below. For longer or more adventuresome routes, explore our Trails of Uxbridge Township maps and tailor your adventure based on level of difficulty, activity, amenity, accessibility or trail surface. Complete your day with a relaxing and enjoyable meal or refreshing drink in one of our local eateries. Plan a bike or hike today!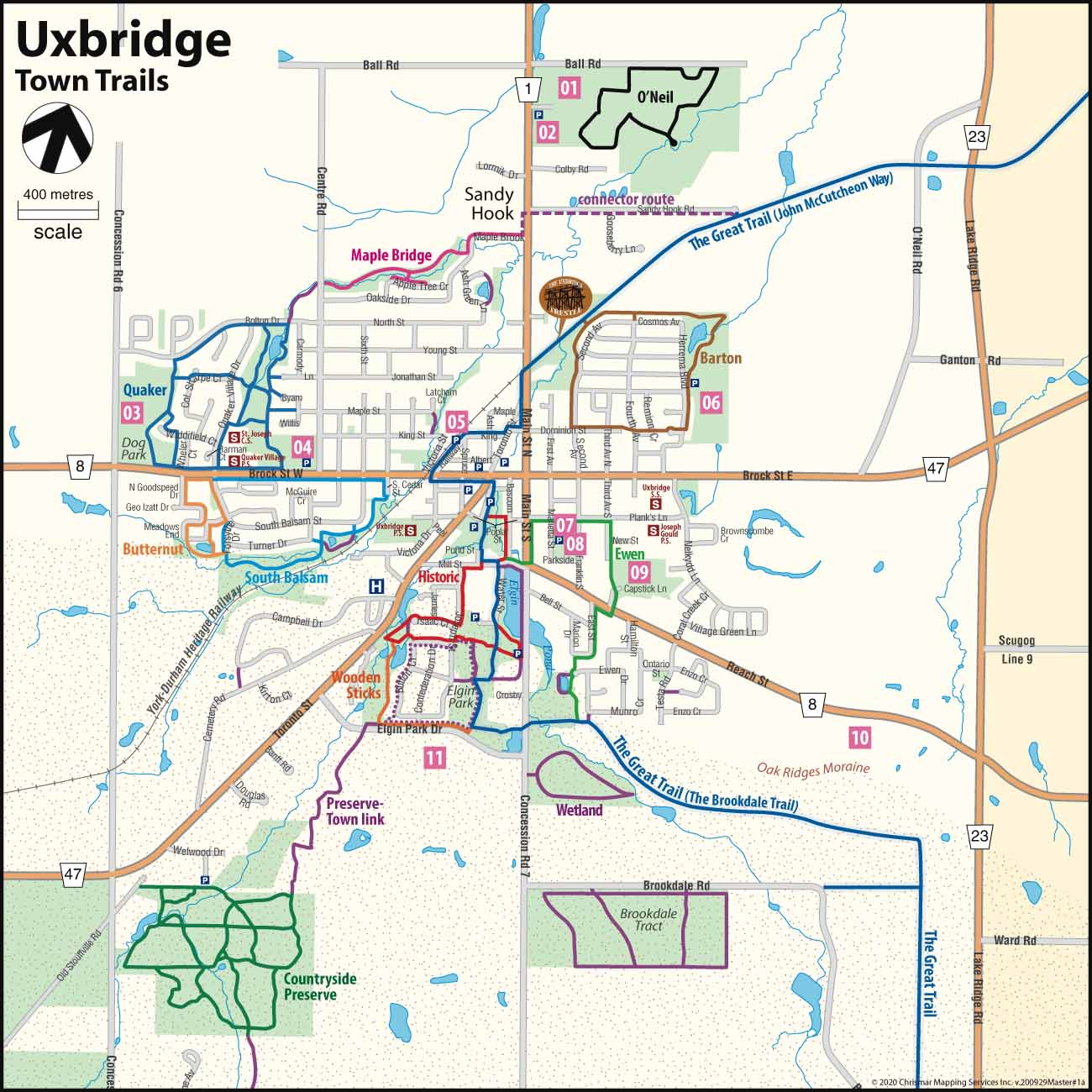 The Great Trail
The Trans Canada Trail is a recreational trail that winds across the country through every province and territory. Following the blue line below, the trail enters the northern boundary of the town of Uxbridge from Lindsay via an abandoned rail line. The trail then crosses the Uxbridge urban area, then heads south through Durham Forest lands, the Glen Major Forest to the Uxbridge-Pickering Townline where it continues south. Download your own copy for reference.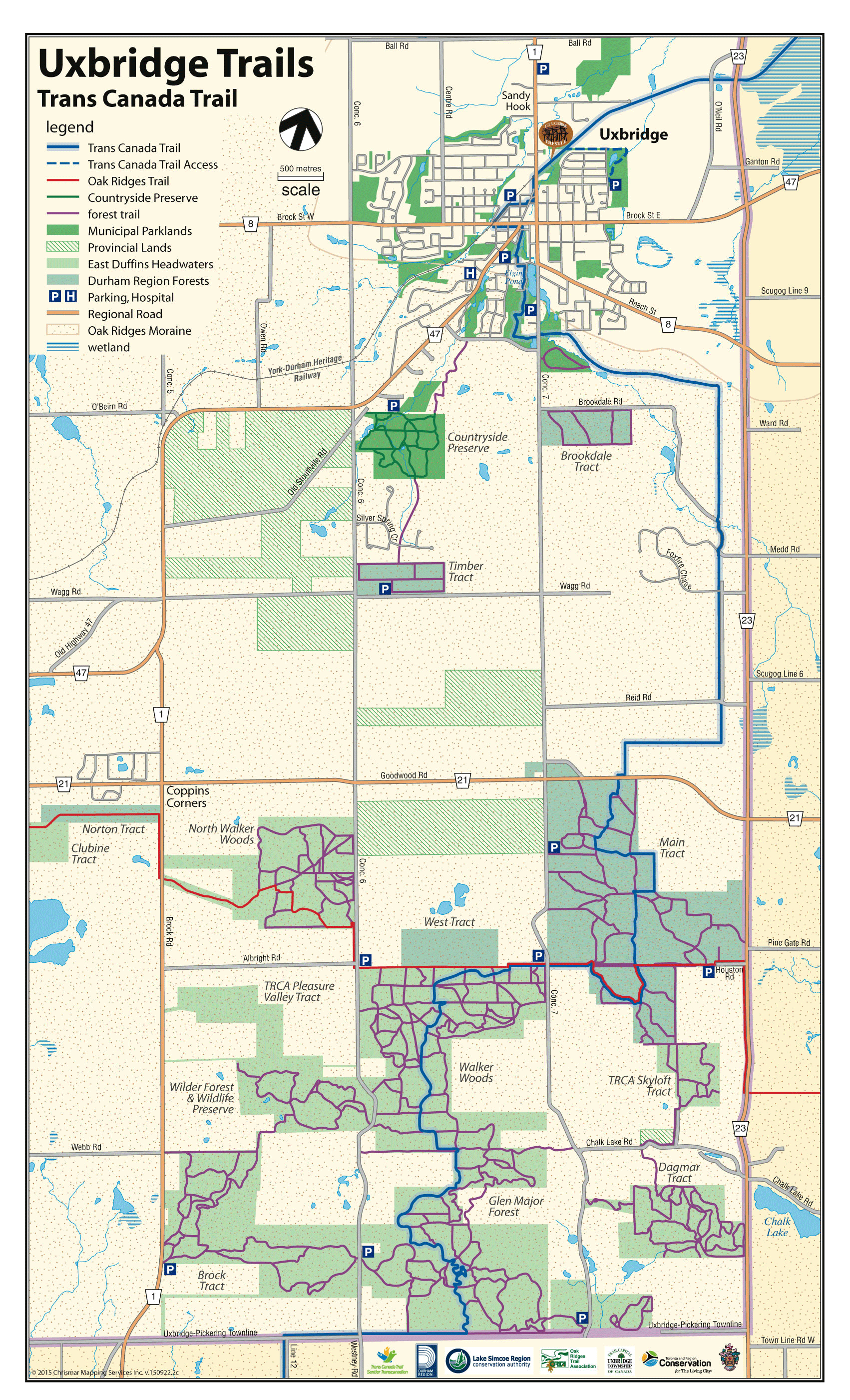 Trail Etiquette
In order to protect the natural environment and keep our trails clean and safe for all visitors, we ask that you follow our trail etiquette guidelines:
Read the description for the trail you are planning to hike and follow all guidelines
Stay on the marked trails and don't take shortcuts
Keep pets on a leash and clean up after your pet
Respect residential private property along some trails
Stay to the right on a trail and pass on the left
Be courteous of fellow trail users
Bike riders must yield to hikers and horseback riders
Hikers must yield to horseback riders
Leave all trees, leaves, wood, rocks and plants for others to enjoy
Remove all litter and leave the trail clean
Respect the sound of nature and avoid making loud noises while on the trails
Geocaching
Geocaching is a great outdoor activity where you search for hidden containers using only a handheld GPS with geographic coordinates. Find geocaches hidden on the trail systems in the Township of Uxbridge.
Contact Us