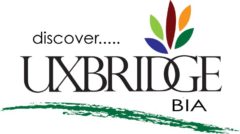 August Newsletter: Upcoming Events, Advertising Opportunity, Discounts and More!

Save the Dates! Get ready to mark your calendars…Uxbridge has many fun and exciting events planned for the rest of the year:
Starting things off is the Uptown Customer Appreciation Day taking place August 11th at various stores located at 2B Welwood Drive (Walmart Plaza) and 307 Toronto Street South (Plaza across from Canadian Tire). Hosted by the 4ssst, Global Pet Foods, Today's Naturals Solutions Health Store, the LCBO, Harvey's and Mark's Work Warehouse.
The York-Durham Heritage Railway is hosting the Dino Train Experience from August 26th – September 2nd, offering multiple trips throughout the day.
Returning again this year is the Uxbridge BIA's Spooky Saturday happening on October 28th. Look out for more details to come!
Also returning this fall is Fears Grounds Haunted Attraction presented by Tall Trees Events. Running every Friday and Saturday in October and the last Sunday (October 29th) from 7:00p.m.-11:00p.m.
Santa comes to Town on November 18th for the annual Santa Claus Parade brought to you by the Township of Uxbridge in partnership with the Uxbridge BIA.
The Uxbridge Tourism's Holiday Trail is taking place December 8th and 9th with this year's theme centering around the snowman.
---
Advertising Opportunity - Promote Your Local Business!
The Uxbridge Arena is excited to offer a diverse range of advertising opportunities for local businesses. The Uxbridge arena is offering ice, rink board, wall board, clock and scoreboard advertising options. To have your business brand/logo showcased at the highly popular and well-attended Township of Uxbridge arena fill out the advertising request form https://forms.gle/ZXBGnRqCAZdLCkjN7
Application Deadline is August 14th!
---
CNE Discounts for BIA Members
The CNE is quickly approaching, and the Toronto Association of Business Improvement Areas is offering a corporate rate for BIA members!
Scan the QR below or follow this link https://shop.authentigate.ca/store/cne/corporate-login to purchase tickets.
Access code is 2023KHWR6MCM


---
OBIAA Fighting for CEBA Loan Repayment and Forgiveness Deadline Extensions
In a recent newsletter, the OBIAA released survey findings that indicated daunting outcomes related to the struggles small businesses have repaying CEBA loans. With these results, the OBIAA has decided to call on the Federal Government to extend the full CEBA program deadline, requesting
The CEBA repayment deadline be extended to the end of 2024 or 2025.
The 33% (up to $20,000) forgiveness deadline for businesses be extended.
We'll be sure to share any updates that come from these efforts.
---
2023 OBIAA Conference Date and Location Confirmed
The 2024 OBIAA Conference is taking place in Mississauga, specifically at the Hilton Mississauga/Meadowvale, from April 28th to May 1st, 2024. Next year's conference program will be release in early January 2024.
---
Become a BIA Board Director!
The Uxbridge BIA Board of Directors is a Committee of Council for the Township of Uxbridge that are appointed for the Term of Council. As a result, we are inviting NEW DIRECTORS to join our team! If you own a property or operate a business within the BIA zone (view map here) and have ideas on how we can improve our BIA, please consider this opportunity to help shape our business community and make a difference to the vitality of Uxbridge.
Applications can be submitted to:
Debbie Leroux
Director of Legislative Services/Clerk
51 Toronto Street South, Box 190
Uxbridge, ON L9P 1T1
dleroux@uxbridge.ca
905-852-9181 ext 228
---
That's all for now. See you next month!
Cheers!
Contact Us