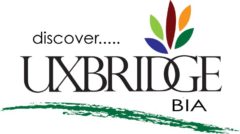 October BIA Newsletter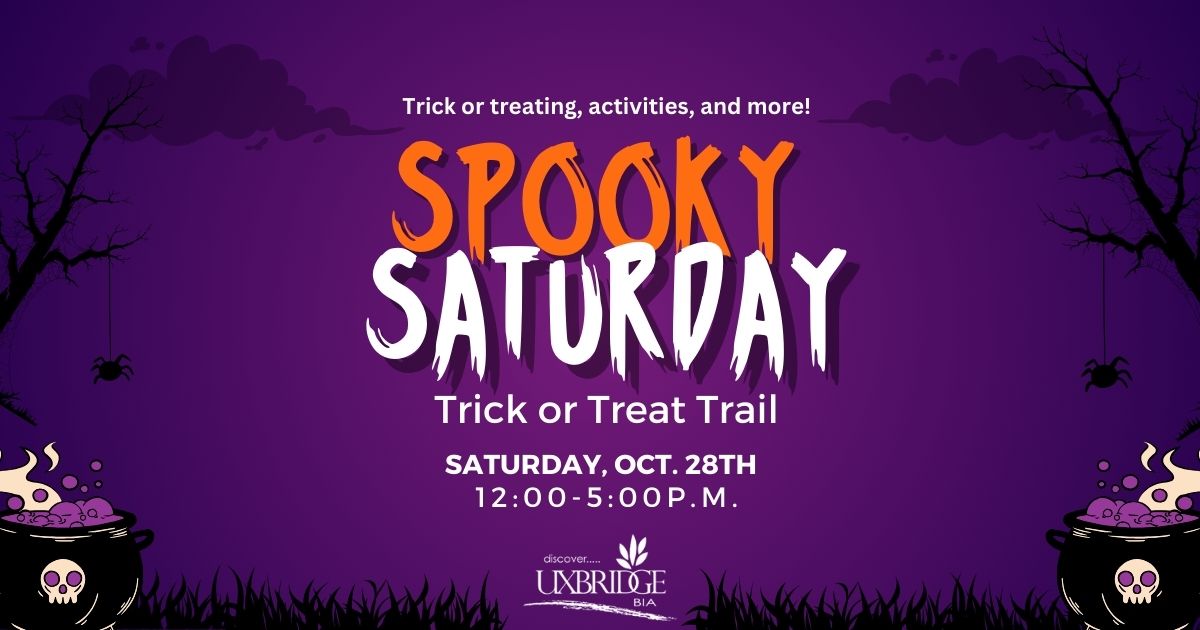 Spooky Saturday Trick-or-Treat Trail Returns!
The Uxbridge BIA's Spooky Saturday event takes place October 28th. Spooky Saturday is a daytime family event where kids can dress up in costume and trick-or-treat at BIA businesses. Invitations have been sent out to BIA Businesses. If you have not received an invitation, email bia@uxbridge.ca for invite details. BIA businesses wishing to participate can register online at BIA's Spooky Saturday Event.

---
Save the Dates!
Returning this fall is Feargrounds Haunted Attraction presented by Tall Trees Events. Running every Friday & Saturday in October and the last Sunday (October 29th) from 7:00p.m.-11:00p.m. More information available online at https://feargrounds.ca/
Discover Uxbridge's Holiday Trail event returns December 8 and 9! BIA businesses can confirm participation in this year's event by emailing tourism@uxbridge.ca no later than Oct. 27th. This year's theme is the Snowman. Start planning your windows! Get some inspiration by checking out last year's event at https://discoveruxbridge.ca/holidaytrail/
---
CEBA Update
Government Announces Changes to Canada Emergency Business Account (CEBA) Repayment Terms
On September 14, the Prime Minister announced the extension of the full repayment deadline for the CEBA loans by one year, from December 31, 2025 to December 31, 2026.
The zero-interest repayment deadline (which qualifies loan holders for partial loan forgiveness) is being extended from December 31, 2023 to January 18, 2024.
As of January 19, 2024,outstanding loans will convert to three-year term loans at five per cent interest, with the full amount of the loan repayable by December 31, 2026.
In addition, to limit or minimize the number of potential vacancies and bankruptcy of main street businesses, the OBIAA, will be requesting of the Federal Government, that businesses pursuing the announced five percent (5%) loan also qualify for forgiveness of the forgivable portion ($10,000to $20,000). More information available here:
---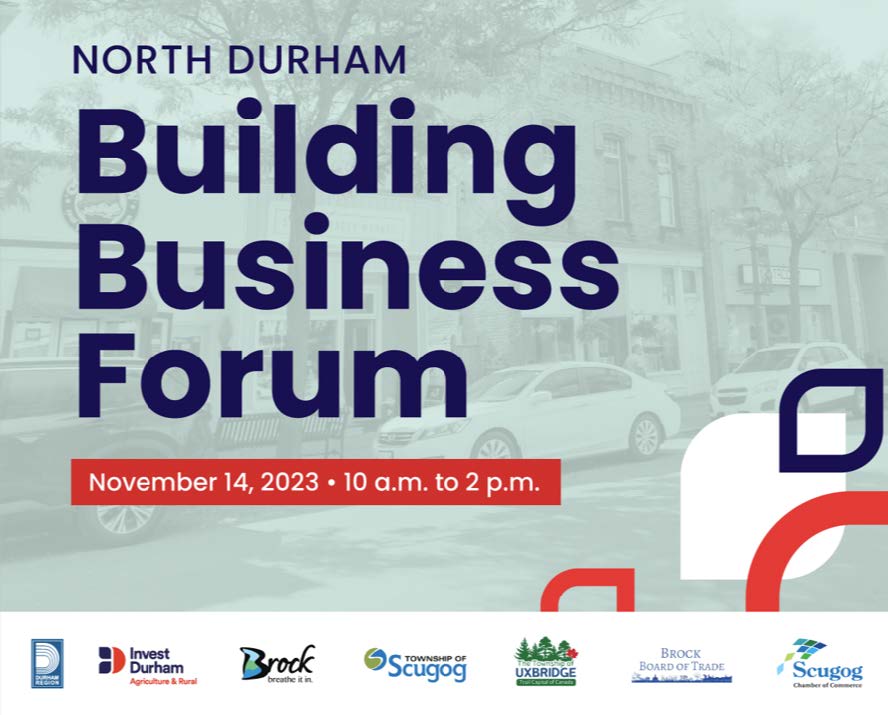 Registration Now Open! North Durham Building Business Forum
The North Durham Building Business Forum taking place at Trail Hub in Uxbridge on November 14 from 10:00 a.m. – 2:00 p.m.
Last held in 2018, this event focuses on providing a forum for entrepreneurs and small business owners from across North Durham Region to connect with one another, share inspiring stories and connect with resources that can help them grow their business.
---
Canada Post Celebrates Small Business Month with Free Shipping!
October is Small Business Month and Canada Post is celebrating by offering the following opportunities:
Send one (1) package for free every Tuesday
Enter a contest to win one (1) year of free shipping
---
Uxbridge BIA in the News
A few weeks ago the Uxbridge BIA was interviewed for the newspaper. As part of the Local Journalism Initiative, Yahoo! picked up the article. Here's the link What exactly is … the BIA?
---
"I'm so glad I live in a world where there are Octobers." - L. M. Montgomery
Happy October everyone!
Contact Us