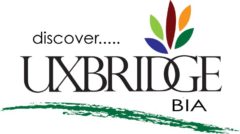 September 2022 Newsletter
If you missed the AGM, it was a fantastic night!
It was so nice to be able to hug fellow entrepreneurs. Feel free to watch yours truly fumble through the presentation and (miraculously) not swear once! Link below
I hope everyone had a safe and happy summer. We are in the process of finalizing fall and winter initiatives. Get ready for a busy retail season!
B'Good!
Christina Curry
BIA Chair
---
The Downtown Gets Dressed Up!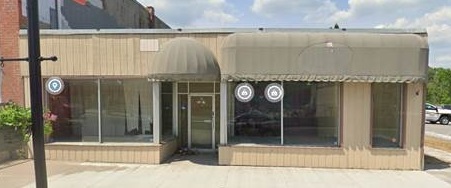 Before and After!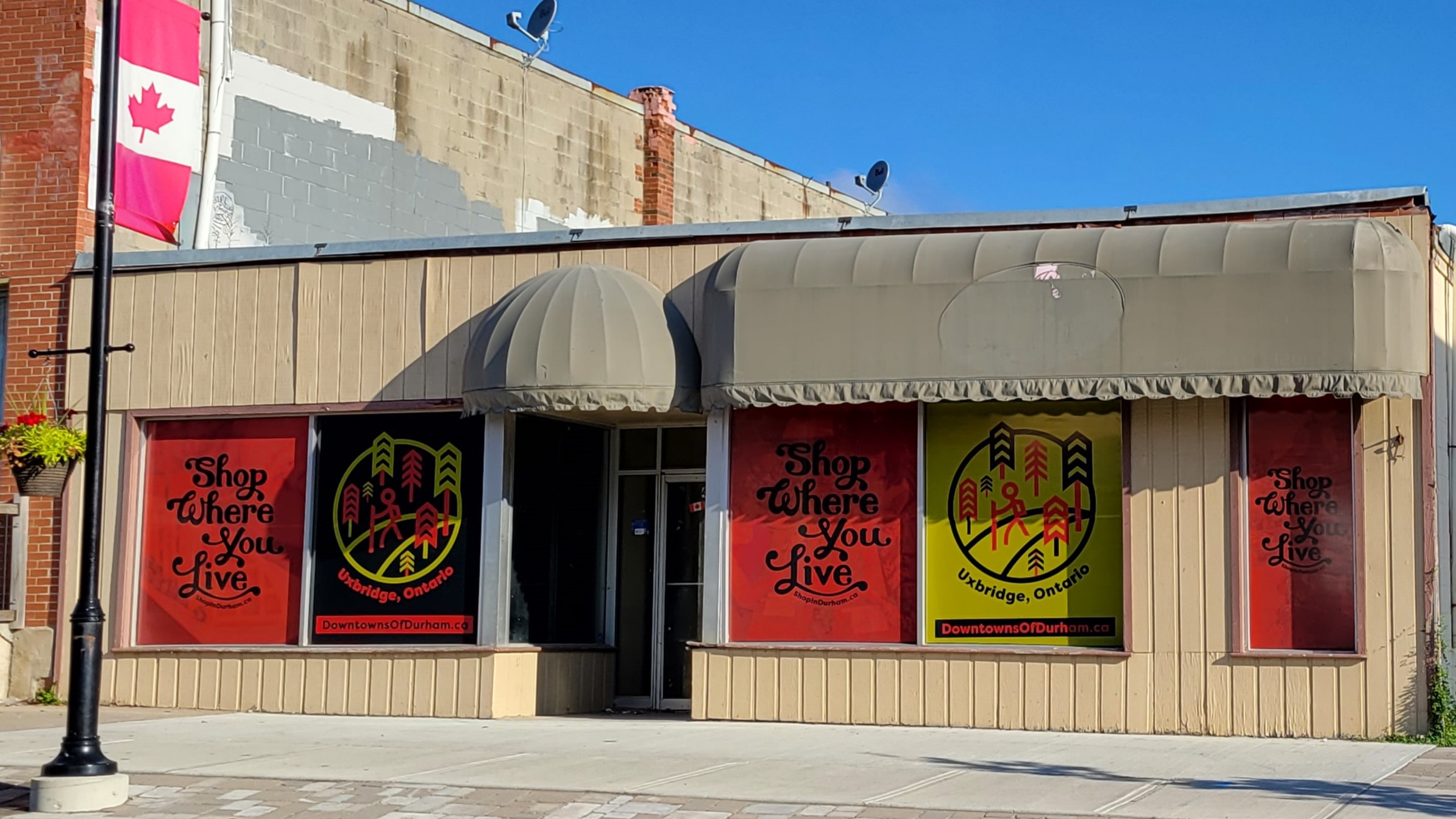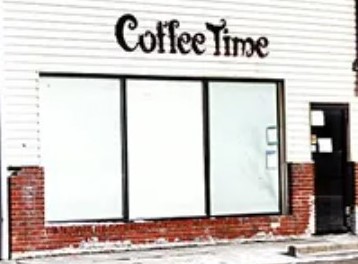 Before and After!
Over the past few weeks, storefronts at 23 Brock St. W. and 43 Brock St. W. received quite a dressing up, as the Before and After shots above attest!
This project was a collaboration between Uxbridge BIA and Durham Tourism/Downtowns of Durham. Available storefronts were identified
to install window cling that promotes shopping in our downtown
and reflects the Durham is Home collection.
Local vendor Viper Marketing was able to assist with printing and installation!
If your downtown-located business would like to be included in the Downtowns of Durham online listing, please enter your details. Many thanks for a great result!
---
BIA AGM 2022
The 2022 Uxbridge BIA Annual General Meeting was held on Wednesday, August 31 and a great time was had by all! Guest exhibitors Judy Risebrough of the Downtown Revitalization Project, and Orzala Quddasi of BACD's Digital Main Street provided interesting and valuable information to our businesses.
We enjoyed food from a range of local vendors - thank you to Corner House Pub & Grill, Jurgen's Deli, The Passionate Cook's Essentials, Universal Wings & Burgers, and Zehrs! And our Chair made it through the presentation in record time to enjoy catch-up opportunities between businesses and the Board.
---
DIGITAL TRANSFORMATION GRANT FOR SMALL BUSINESS
Reminder that this non-repayable grant of $2,500 expires October 31st!
Small businesses employing 1 – 50 employees with a permanent brick-and-mortar location are strongly encouraged to apply for the Digital Transformation Grant through the Digital Main Street program. Administered by the Business Advisory Centre Durham (BACD), eligible Uxbridge businesses will receive:
one-on-one support from a Digital Service Squad member where they will work together to assess their business' digital needs
complete online training and prepare a digital transformation plan
businesses will apply for a non-repayable grant of $2,500 to implement their plan
Eligible activities include:

improvements to existing website
digital marketing
hiring a professional to assist with building your site
professional product photography
shooting a virtual tour of your business
applying it to a Canva (or other digital service provider) subscription
Learn more and connect with Uxbridge's Digital Service Squad member Orzala Quddasi today!
---
Copyright (C) 2022 Uxbridge BIA (Business Improvement Area). All rights reserved.
Contact Us