Former Mayor Gerri Lynn O'Connor was in the spotlight on January 11th at a special tribute to recognize her many contributions to the community during her 34 years of public service.
Dignitaries joined former colleagues and friends to dedicate the Gerri Lynn O'Connor Children's Library. Mayor Barton and Regional Chair John Henry joined Library Board Chair Dave Phillips to congratulate and publicly thank Ms. O'Connor for her public service.
"I'm very pleased to be able to recognize and thank Gerri Lynn O'Connor for her amazing 34 years of public service and dedication to our community", states Township of Uxbridge Mayor Dave Barton. "Gerri Lynn was and remains a fierce advocate for the Township of Uxbridge, the Region of Durham and local conservation efforts. The newly named Gerri Lynn O'Connor Children's Library is a testament to her many years of public service and her ongoing support of the library, youth and seniors in our community."
During her 34 years of service Ms.O'Connor was Mayor for 29 years and sat on Regional Council for 31 years. She was a strong advocate for the local hospital supporting both the Hospital Board and the Hospital Auxiliary. She is also respected for her dedication to conservation issues. Ms. O'Connor retired in 2018 as Chair of Durham Region.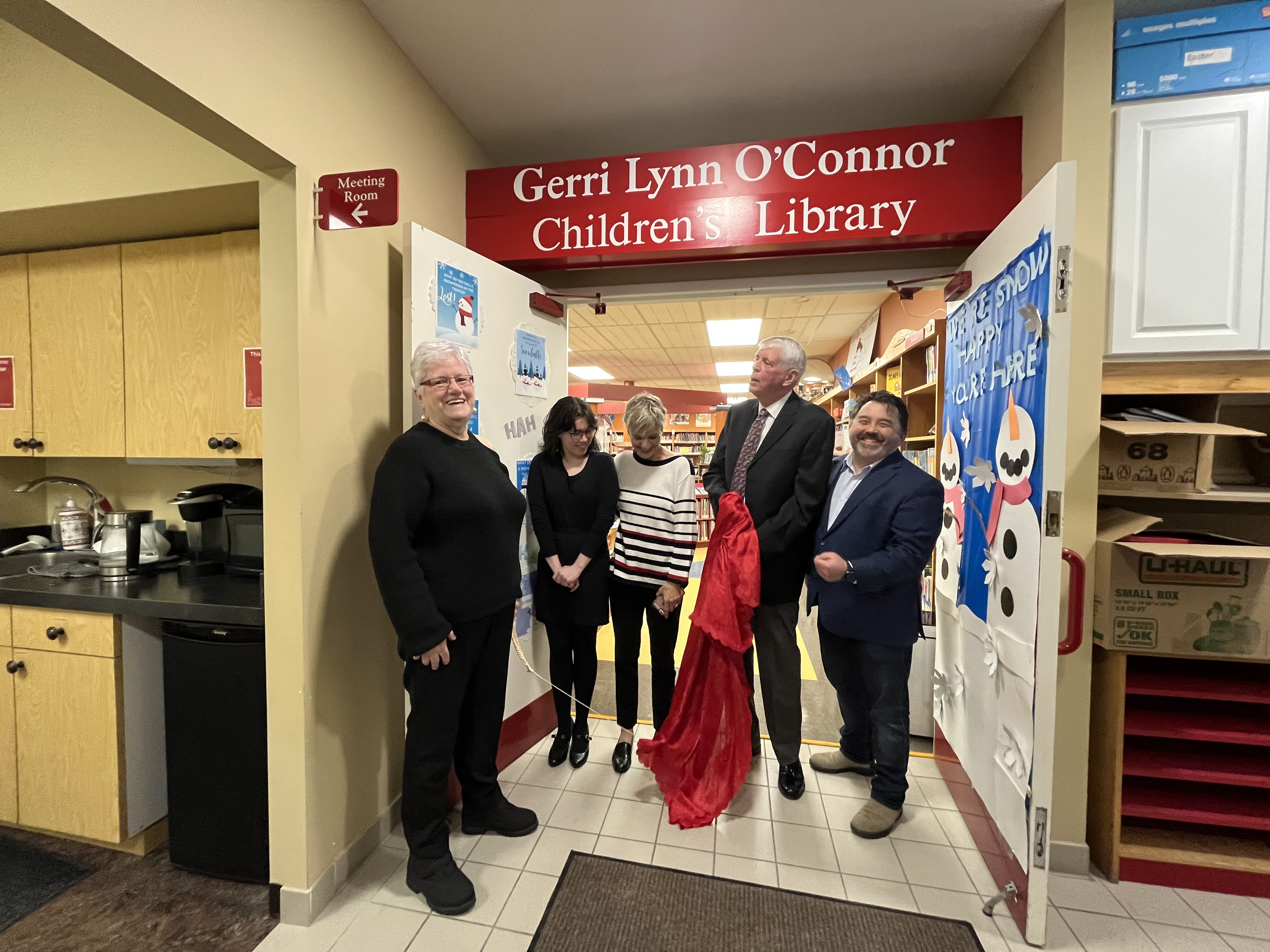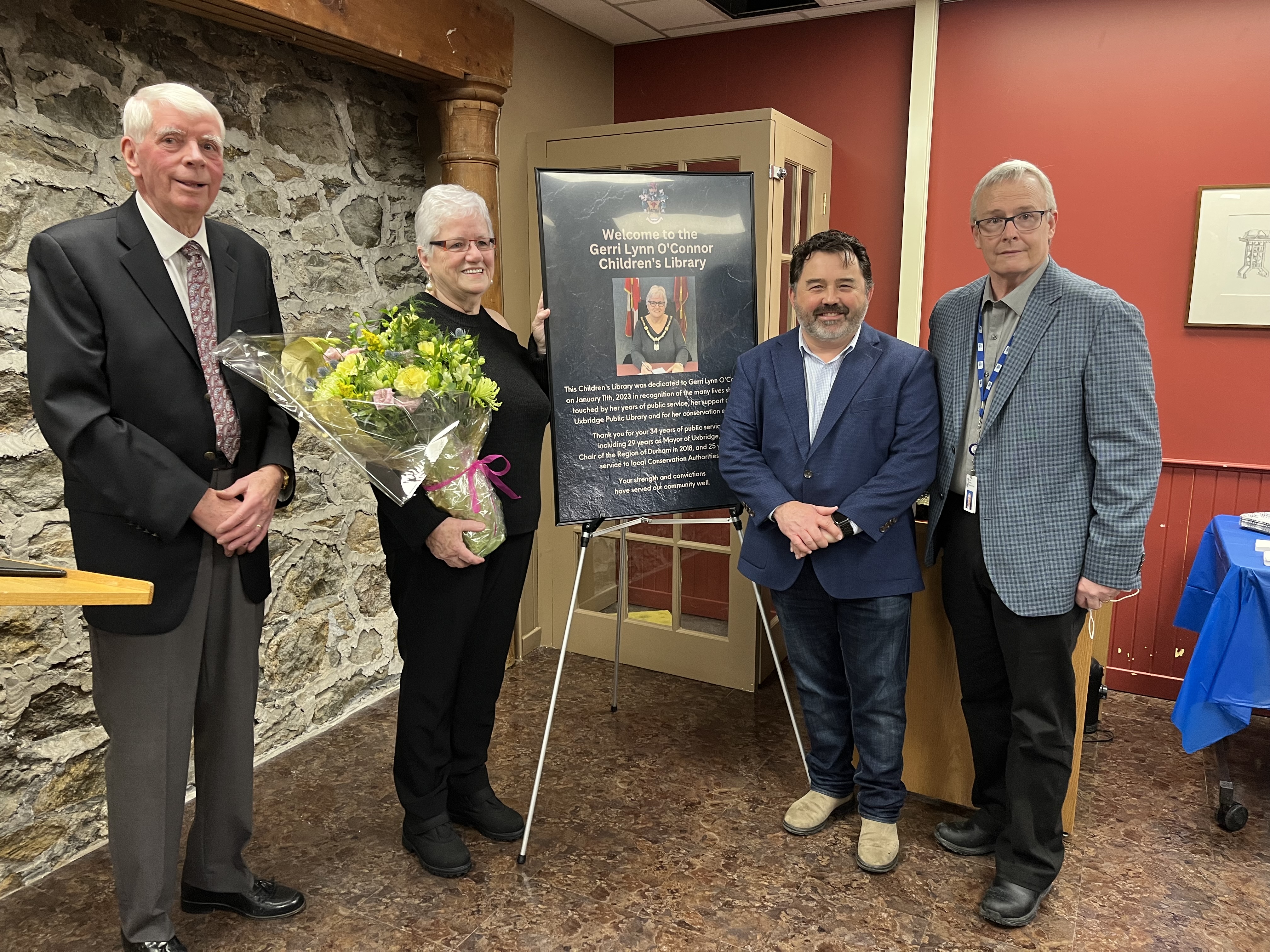 Contact Us