Posted on Tuesday, May 05, 2020 04:57 PM
Local residents, organizations and all levels of government are assisting residents and businesses within the Township of Uxbridge.
Local support to assist vulnerable residents:
List of local businesses providing modified services:
https://uxbridgedaily.com/buisnessdirectory

Walmart Uxbridge and Zehrs Uxbridge provide health-vulnerable and seniors-only shopping hours from 7-8 am daily

Vince's Uxbridge provides order picking, curbside pickup or home-delivery service

Several pharmacies...
Posted on Friday, May 29, 2020 12:14 PM
As businesses and services begin to reopen in Durham Region, every precaution should be taken to ensure the health and safety of the community and help prevent the spread of COVID-19. Durham Region Health Department is launching a new online resource to provide businesses and the community with information on the various stages of reopening of services as announced by the provincial government.
The Community Reopening Toolkit is an online resource available at durham.ca/reopeningtoolkit. The toolkit...
Posted on Thursday, May 14, 2020 04:21 PM
On April 3rd, the Township of Uxbridge launched the Seniors Social Check-In Project to provide pertinent Township related updates and local resources for seniors, specifically as they navigate COVID-19.
Township staff connect weekly (and in some cases, daily) with a few dozen seniors, helping to ease concerns and anxieties about the virus, and provide resources to support various needs. Many of the registered seniors live alone, with little to no access to family support or interaction,...
Posted on Thursday, May 14, 2020 03:18 PM
The Township of Uxbridge is asking residents to refrain from hosting or attending yard or garage sales this spring due to COVID-19. The sales, hugely popular at this time of year, are an ideal place to pick up and spread the virus.
Mayor Dave Barton is worried that yard sales will increase the spread of the virus through the community. "My concern with yard sales is that people will travel between locations and browse, which typically includes picking up items. We know COVID-19 can be transmitted...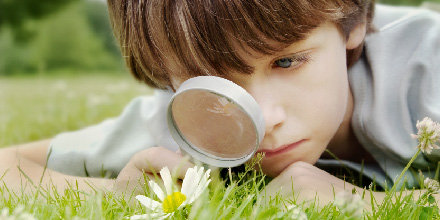 Posted on Monday, May 11, 2020 03:34 PM
Try these fun, family-friendly activities to help keep you busy during the school closure. LSRCA's outdoor education team is providing new nature-inspired online learning resources and activities that are quick and easy to do for your child and whole family to enjoy! Learn more at https://www.lsrca.on.ca/education/online-learning
Contact Us