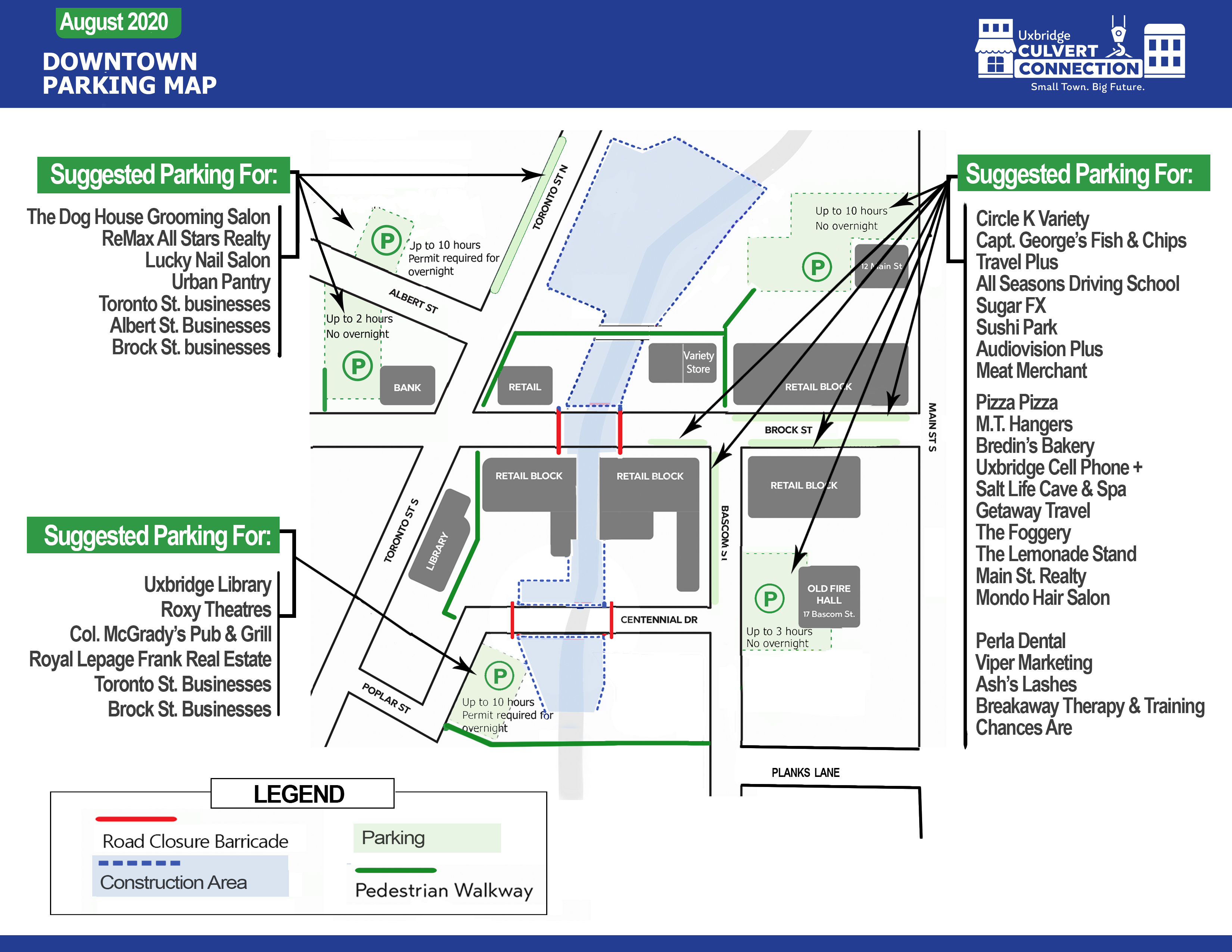 Posted on Tuesday, September 01, 2020 08:34 AM
No Pedestrians and Vehicle Access Across Uxbridge Brook
Construction of the Brock St. Culvert will close a portion of Centennial D. beginning Tuesday, Sept. 8th for 4 months. The road will be closed at the Uxbridge Brook where crews are working. Pedestrians and vehicles will not be able to cross the Uxbridge Brook on Centennial Drive until the road is reopened. For the month of September, both Brock St. and Centennial Dr. will be closed simultaneously.
Visitors to the downtown are advised...

Posted on Wednesday, May 20, 2020 10:32 AM
A portion of Brock St. W. will be closed to through-traffic, from Monday, May 25th through to the end of September. The closure is related to Brock Street Culvert Project construction work. The duration of the closure is weather dependent.
Construction crews will be working in the area between Bascom St. and Toronto St. to install shoring, excavate and install pre-cast culvert sections.
Pedestrians will be able to access Brock St. W. during the closure and measures will be in place to enable pedestrians...
Contact Us