Posted on Tuesday, September 21, 2021 12:09 PM
From September 21 until October 25, Durham Region residents will have the opportunity to provide feedback on the draft 2021-2040 Long-term Waste Management Plan (Waste Plan) by visiting the virtual public engagement website at DurhamWasteOpenHouse.ca.
This is Durham's second phase of consultation for the Waste Plan. It will focus on the proposed targets and actions to achieve the plan's approved vision and objectives which were developed during the first phase of consultation with residents and stakeholders.
The...
Posted on Monday, September 20, 2021 01:12 PM
On a gorgeous fall evening, a large contingent of volunteers came together to plant four large evergreen trees at the Off-leash Dog Park. The trees, donated by Uxbridge Nurseries, were installed to provide a wind block as they mature. Two additional large elm trees were donated by Uxbridge Tree Service.
The event was organized by the Off-Leash Dog Park Committee who advocated for additional trees to break the strong wind which is frequently present at the site. The Township Trails Committee...
Posted on Wednesday, September 15, 2021 10:38 AM
Between September 18th to September 25th, the Township of Uxbridge Downtown Revitalization Committee will be conducting 'on-the-street' surveys. The team will be found on Brock Street between Victoria Street and Main Street. The surveys are very short, seeking insight about why people are coming into the downtown, where they are from (by postal code) and what they would like to see downtown. Interviews will be conducted with residents and visitors alike.
The goal is to capture information about...
Posted on Wednesday, September 15, 2021 10:25 AM
Please be advised that a section of trail on the west side of the Countryside Preserve is closed to allow maintenance work on the dam. Work crews will be onsite until the end of September. Inclement weather may impact the closure timeline. For your safety, please respect the Trail Closed notice. The remaining trails in the Preserve are open for use.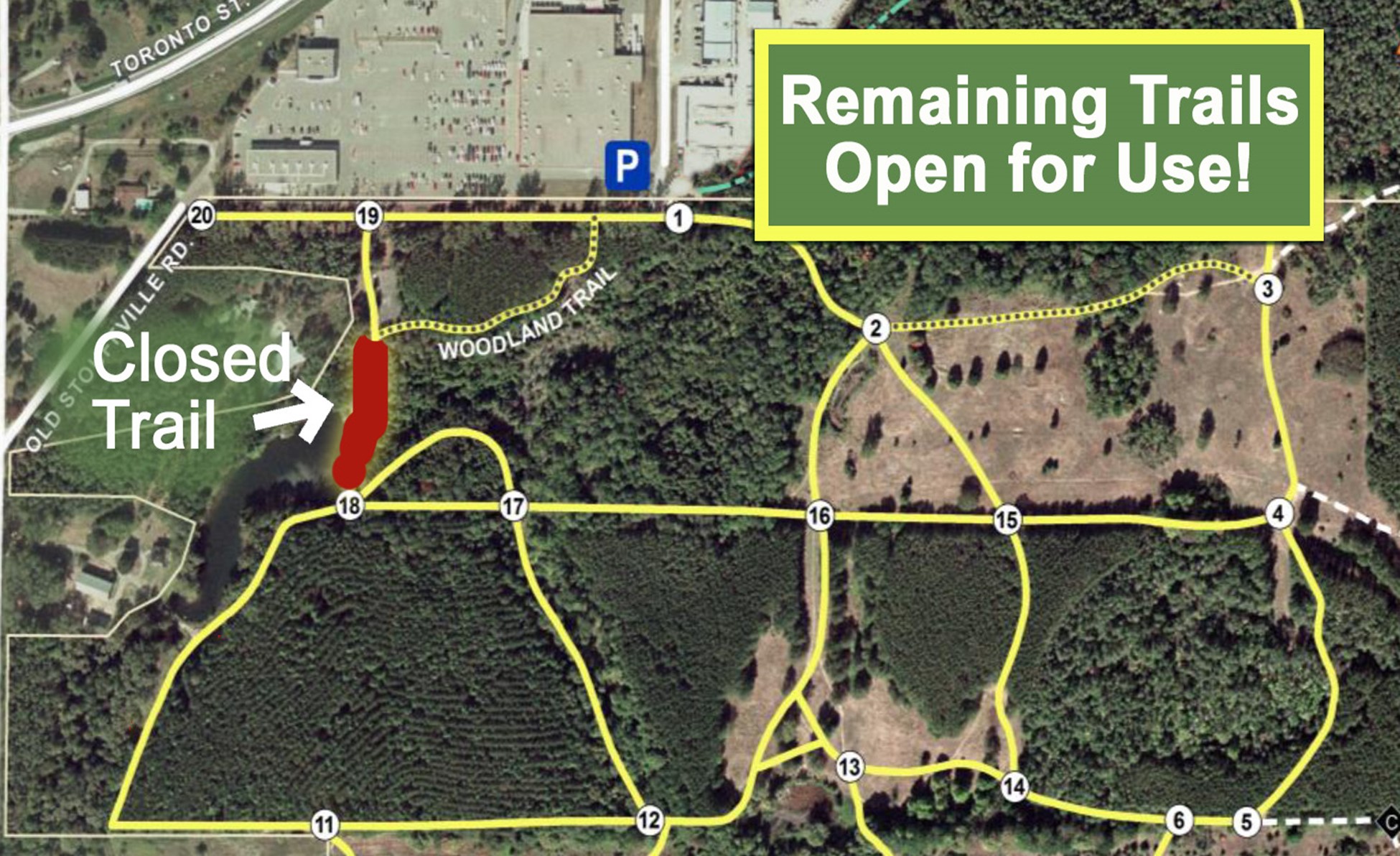 Posted on Tuesday, September 14, 2021 11:09 AM
Durham Region Health Department and Lakeridge Health have extended the timeline for two area COVID-19 mass immunization clinics to remain open until the end of 2021. The clinics located in Ajax and Oshawa were slated to close by mid to late September, but both clinics will now remain open joining the list of walk-in, pop-up and mobile clinics being offered in numerous communities throughout Durham Region.
Both COVID-19 immunization clinics at the Audley Recreation Centre in Ajax and the Ontario Tech...
Contact Us