Posted on Sunday, May 22, 2022 07:16 PM
Municipal Storm Update
On May 21st, a significant storm event occurred in Uxbridge which caused extensive damage through the Township and in the urban centre. The Township declared a state of emergency on May 21st. The State of Emergency will remain in effect until further notice.
Our first concern is for the safety and security of our residents. If you have elderly or at-risk family or friends that you have not been able to contact since the storm, please check on them. If you are unable to check...
Posted on Sunday, May 22, 2022 07:46 PM
As a result of our recent severe weather Building Inspectors have been assessing damaged buildings, and the Chief Building Official will be posting Orders as required.
If a building has a posted 'Order Prohibiting Occupancy', the building must not be occupied until the Order has been rescinded.
Alternatively an 'Unsafe Order' may be issued to notify the owner that remedial work to the building is required, however the structure is in no immediate danger to occupants.
Recipients of either...
Posted on Sunday, May 22, 2022 05:53 PM
All facilities in the Township of Uxbridge, including those damaged in the storm (Historic Centre and Uxbridge Arena), are closed until further notice due to power outages.
The Township is responding to resident concerns and requests in order of priority. The Township's main reception number 905-852-9181 is receiving messages and staff working offsite will return messages as they are able.
To inquire about emergency social service supports such as housing, food or other please call 905-666-6239 ext....
Posted on Sunday, May 22, 2022 11:11 AM
May 22, 2022
Power outages in the Township of Uxbridge are expected to continue through Sunday and into Monday. The Region of Durham Health Department has provided a list of resources for residents who have questions about well water and food handling safety.
The Fire Department...
Posted on Thursday, May 19, 2022 12:13 PM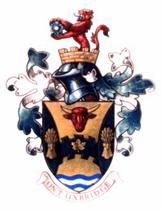 NOTICE OF PUBLIC MEETING
REGARDING THE TOWNSHIP OF UXBRIDGE DEVELOPMENT CHARGES
Take notice that on Monday, June 20, 2022, the Council of the Township of Uxbridge will hold a public meeting pursuant to The Development Charges Act, 1997, regarding proposed development charge rates and policies that will be applied throughout the Township. It is proposed that enactment of a development charges by-law by Council would occur on a date after the public meeting.
Development charges are levied against...
Contact Us