Posted on Wednesday, October 13, 2021 12:29 PM
Posted on Wednesday, October 13, 2021 12:28 PM
The October 7, 2021 issue of Township pages 2 and 3 from the Cosmos newspaper are now available for viewing.
Posted on Monday, October 04, 2021 04:01 PM
Council Highlights for September 27, 2021:
Council Proclaims Truth and Reconciliation Day Sept 30th
The Mississaugas of Scugog Island First Nation flag will fly at half mast at Town Hall on the Sept 30th. Council received a report of activities taking place at the Library and Historic Centre grounds.
Cemetery Road Traffic Calming Measures Discussed
A local resident presented ideas to Council to reduce speeding on Cemetery Road. Traffic calming measures are proposed as part of the road reconstruction...
Posted on Monday, October 04, 2021 01:21 PM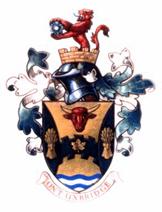 REGION OF DURHAM
NOTICE OF A PUBLIC MEETING CONCERNING A PROPOSED DRAFT PLAN OF SUBDIVISION
TOWNSHIP OF UXBRIDGE
NOTICE OF A PUBLIC MEETING CONCERNING PROPOSED TOWNSHIP OFFICIAL PLAN
AND ZONING BY-LAW AMENDMENTS
This Notice is to inform you that an application has been received from Bridgebrook Corporation by the Region of Durham for a proposed Draft Plan of Subdivision, in conjunction with an application for a Regional Official Plan Amendment, and by the Township of Uxbridge for Official Plan Amendment...
Posted on Wednesday, September 29, 2021 09:00 AM
Contact Us