Posted on Thursday, May 19, 2022 03:35 PM
In partnership with the Durham Community Collective (DCC), The Regional Municipality of Durham's Diversity, Equity and Inclusion Division is working to support the development of a Black community hub.
African, Caribbean, and Black community members, from across Durham Region, have shared countless stories about their experiences with anti-Black racism; and a lack of access to responsive and reflective community resources. This shared space will empower Black community members; while offering a gathering...
Posted on Thursday, May 19, 2022 09:12 AM
Health Department urges everyone to take precautions against tick bites
May is National Lyme Disease Awareness Month. Durham Region Health Department reminds everyone to be aware that blacklegged ticks are prevalent within the Region, especially in forested or grassy/brushy areas, and the importance of taking precautions to avoid tick bites and Lyme disease infections. While not all blacklegged ticks are infected with Lyme disease, some ticks may carry the bacteria Borrelia burgdorferi which can...
Posted on Wednesday, May 18, 2022 09:38 AM
Posted on Tuesday, May 17, 2022 03:26 PM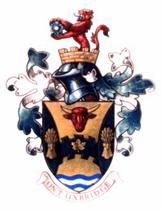 NOTICE OF THE EXTENSION OF AN INTERIM CONTROL BY-LAW
THE CORPORATION OF THE TOWNSHIP OF UXBRIDGE
TAKE NOTICE that the Council of the Corporation of the Township of Uxbridge passed By-law No. 2022–063 to amend By-law No. 2021-059 which was passed on the 10th day of May, 2021, pursuant to Section 38 of the Planning Act, R.S.O., 1990, as amended, to extend the period of time during which Interim Control will be in effect on all the lands in the Township of Uxbridge with respect to New...
Posted on Tuesday, May 17, 2022 11:03 AM
With the completion of the Brock St. Culvert Replacement Project, the Township of Uxbridge has released financial statements and project details. While the construction has wrapped up, there are outstanding legal issues associated with the project. These issues are not uncommon with projects of this scope and scale.
During the project disputes arose between the general contractor Brennan Paving & Construction Inc. (a subsidiary of the Miller Group), the engineer and project administrator AECOM...
Contact Us