Posted on Monday, March 08, 2021 12:05 PM
Uxpool will reopen on March 15, 2021 on a modified schedule. Programs currently being offered are lane swim, aquafit, seniors swim and masters swimming. Registration opens March 8, on-line or by phone for appointments. Memberships have been reinstated, and fees for programs can be paid using membership or pay-per-visit.
Swimming lessons will begin the week of April 6 and registration for swimming lessons opens on March 15.
COVID-19 screening and safety protocols are in place at the pool to keep...
Posted on Wednesday, March 03, 2021 04:21 PM
Beginning Monday, March 8 at 8 a.m., residents of Durham Region can begin registering for appointments to receive the COVID-19 vaccine—beginning with individuals over the age of 80—via an online booking system or a central telephone booking line.
Posted on Wednesday, March 03, 2021 02:28 PM
Reduced load regulations will be in force on all roads under the jurisdiction of the Corporation of the Township of Uxbridge effective March1, 2021 to approximately May 1, 2021.
Vehicle loads must not exceed the allowable limit of five (5) tonnes per axle.
Posted on Wednesday, March 03, 2021 10:10 AM
Posted on Wednesday, March 03, 2021 09:55 AM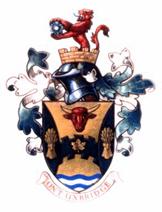 THE CORPORATION OF THE TOWNSHIP OF UXBRIDGE
NOTICE OF COMPLETE APPLICATION AND PUBLIC MEETING CONCERNING AN APPLICATION FOR AN OFFICIAL PLAN AMENDMENT AND ZONING BY-LAW AMENDMENT
This Notice is to inform you that the Township of Uxbridge has received an Official Plan Amendment and Zoning By-law Amendment application which has been deemed complete in accordance with the requirements of Sections 17 and 34 of the Planning Act. The Planning Committee of the Council of the Corporation of the Township...
Contact Us