Posted on Tuesday, March 02, 2021 04:35 PM
Residents over the age of 80 are advised that Durham Region Health Department is currently finalizing details for an online booking system and community-wide call centre for those who wish to register for a COVID-19 vaccine. These systems are scheduled to launch over the next few days to begin providing access to vaccine based on priority populations, as outlined by the province.
Since early January, the Health Department has worked with Lakeridge Health to ensure that all immediate priority groups,...
Posted on Friday, February 26, 2021 01:01 PM
The Township of Uxbridge is entering into an agreement with the Region of Durham to use space at the Uxbridge Arena as a community COVID-19 vaccination centre. It will be one of eight sites across Durham Region for COVID-19 vaccination clinics.
The Durham Region Health department is gearing up for mass vaccination clinics by hiring staff and securing locations to run clinics. It will be several weeks or months before the Uxbridge vaccination clinic opens and for appointments to be available for the...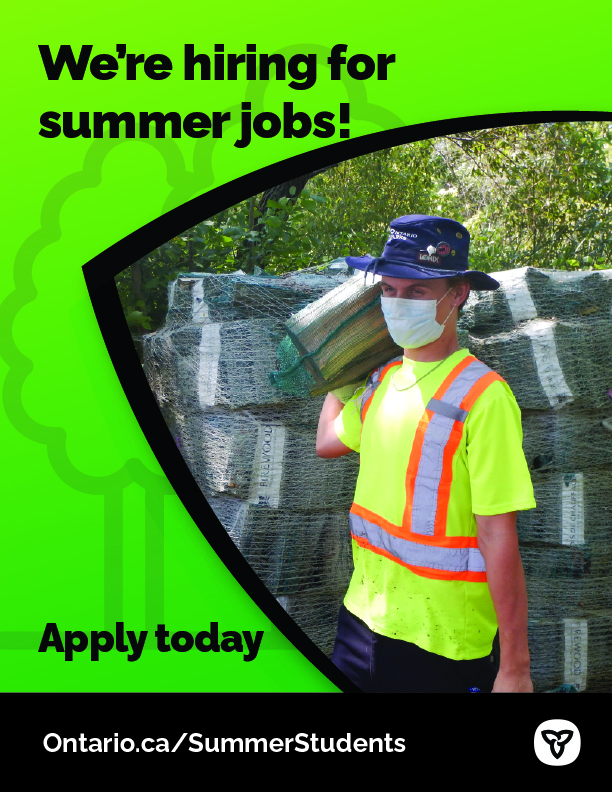 Posted on Wednesday, February 24, 2021 03:24 PM
The Summer Employment Opportunities (SEO) provides up to 5,000 students with the opportunity to gain valuable work experience through supervised summer employment in the Ontario Public Service. To be eligible to participate in the program, students must be currently enrolled in a secondary or post-secondary institution, be at least 15 years old, be living in Ontario during the summer and be legally entitled to work in Canada.
Positions for the summer of 2021 will have eight different closing...
Posted on Wednesday, February 24, 2021 11:03 AM
The February 25th, 2021 issue of the Township page 2 from the Cosmos newspaper is now available for viewing.
Posted on Wednesday, February 17, 2021 10:29 AM
On Feb. 16th, the Region of Durham moved into a revised and strengthened provincial COVID-19 Response Framework. The Township of Uxbridge along with all other Durham Region Municipalities are now in what is referred to as the Red – Control Zone.
To help stop the spread of COVID-19 and safeguard health system capacity, Ontarians are strongly urged to continue staying at home and limit trips outside their household and between other regions for essential reasons only, not to gather with individuals...
Contact Us